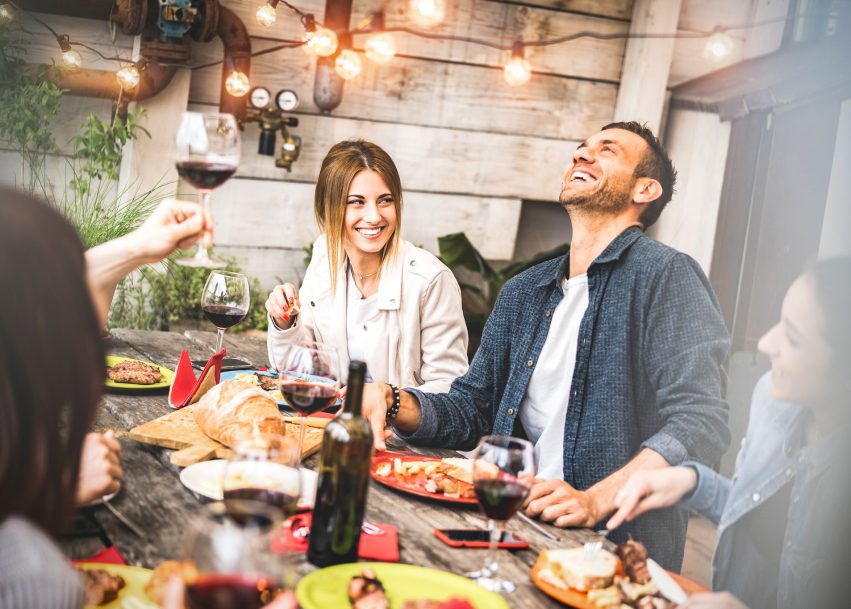 NOVEMBER 27, 2019
November Wine and Dine Event
Last week's Wine and Dine event at Cobalt Lofts was one to be remembered. With plenty to eat and more than plenty to drink, residents gathered for a festive holiday kick-off, complete with perfectly paired food and wine from local Harrison businesses. The Harrison, NJ, luxury rentals at Cobalt Lofts host several events throughout the year, and they just get better and better.
Cosponsored by Kearny BuyRite, Ding Food Market, Ah'Pizz, and local influencer Sam from the SoHa blogsite (SoHa stands for "South Harrison"), the event brought residents together to sip a variety of vintages in Cobalt Loft's Denim Café: a wonderfully warm space with an industrial vibe. Sponsors brought their best with a variety of dishes and flavors. Ding Food provided a turkey, while Ah'Pizz layered tray after tray with Italian specialty dishes. And, of course, Kearny BuyRite complemented it all with an array of Moscatos, rosés, and numerous other varietals, as well as a few select cocktails.
The rustic space created by Denim Café's farm tables, subtle lighting, and mosaic tile added just the right mood for those who call Cobalt Lofts home to spend time with their community and linger over drinks and eats. For more information on this Wine and Dine and an earlier Crafts and Drafts event at the Harrison Station apartments at Cobalt Lofts, check out Sam's SoHa blog post. 
Check out Cobalt Lofts' full calendar of events and be sure to attend the next residents-only event. And for more on SoHa (that's South Harrison, by the way), check out Sam's SoHa Jersey blog. Friends and good times await!