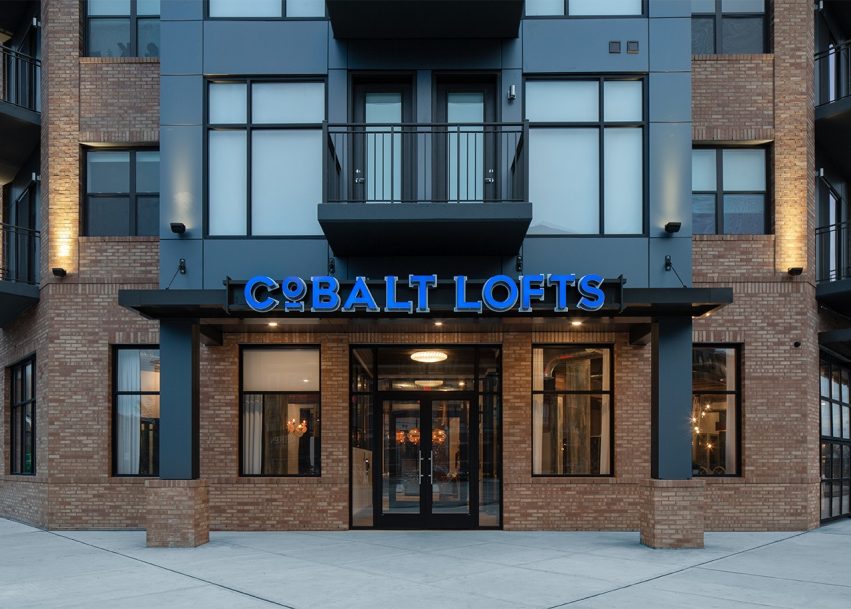 FEBRUARY 15, 2019
A Cobalt Weekend
It might be difficult to imagine newcomers to Cobalt Lofts looking forward to spending an entire weekend in. After all, an endless supply of entertainment exists only half an hour away via the PATH. And yet, even with the ever-present lure of NYC, residents may find themselves staying in more often than they expected, thanks to the over-the-top amenities offered at these Harrison, N.J., luxury rentals.
It's tough to imagine a more tranquil way to start the weekend than by eating your favorite breakfast — in your slippers. Those long brunch lines you see at city eateries that snake out the door and around the corner are for people who don't have a kitchen like the ones inside Cobalt Lofts. Cool gray and blue tones, Shaker-style cabinetry and smart, stainless steel appliances mean this kitchen strikes the perfect balance between beauty and functionality. You can whip up blueberry pancakes or a kale frittata and enjoy them over skyline views while you linger over a second cup of coffee.
Once the caffeine kicks in, you may feel ready for your daily dose of exercise.  Thankfully, when you live at Cobalt Lofts, your commute to the fitness studio doesn't involve leaving the building. This means you'll be able to spend more time holding that yoga pose or jogging on the treadmill, and less time en route.
In the afternoon, options abound. It's a choose-your-own-adventure situation, with a scenario for every possible mood. Feeling productive? You might want to check out the building's co-working area. The "rich, bohemian-chic" aesthetic permeating the space, along with the abundance of natural light and room to spread out, makes it an ideal spot for making progress on a personal project. Whether you're in the midst of an oil painting or you just want to get some ideas down on paper, you're sure to feel inspired.
However, there are those among us who consider productivity to be incompatible with a relaxing weekend. If you're the kind who thinks a well-spent weekend is one that eschews all activities even remotely resembling work, you're not alone. And there's plenty for you to do at Cobalt Lofts, as well. The café offers a casual, unhurried setting for catching up with friends over an afternoon coffee or tea. Or, if weather permits, head up to the terrace pool, where you can take a dip and then catch a catnap on a chaise longue.
As the sun begins to sink low and the sky glows red, there's only one place to be: the rooftop deck. Bring someone dear to you and a bottle of wine, because the views of the skyline from these Harrison, N.J. apartments are better than any you'll find nearby. If you're feeling ambitious, pack a picnic dinner — it'll still be hot when you get up there. After the dramatic sunset, your thoughts may turn to your Sunday plans. Our recommendation? Repeat Saturday.
To explore our full list of the unrivaled amenities at Cobalt Lofts, click here.