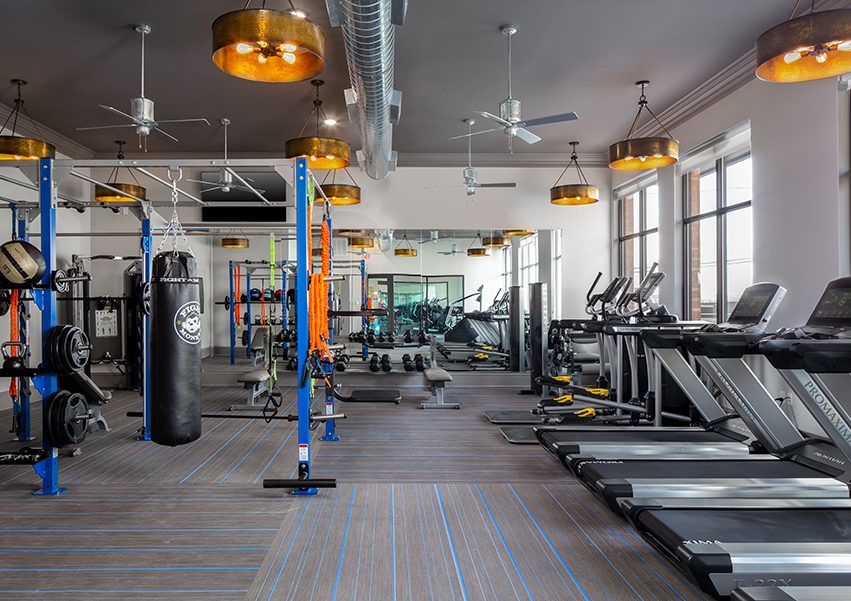 DECEMBER 18, 2018
A Guide to Winter Workouts During the Holiday Season
It's the end of the year and the holiday season is upon us. That means fun with friends and family celebrating the myriad festivities the season brings. You may even want to host a party yourself in one of the luxury apartments in Harrison, NJ, at Cobalt Lofts. Why not? There's plenty of room in these loft-style, open-plan homes to have an intimate gathering or a full-on blowout.
But there's just one problem with all of this merrymaking. No, it's not deciding on the invite list or figuring out the perfect outfit to wear. The major holiday quandary is the incredible abundance of irresistibly tempting food and drink. Champagne bottles pop, cheese trays are laid out, and large, hearty meals are served. Overindulgence is a common occurrence for many of us over the holidays, so we've highlighted some of the best spots to fit a workout in between the many gatherings of the season. Lucky residents of Cobalt Lofts, located in the Riverbend District of Harrison, NJ, will have no problem working up a sweat, no matter what their personal exercise style might be.
Cobalt Lofts' features an on-site, state-of-the-art Slate Fitness Studio with an array of exercise options for every type of workout imaginable. Get in the "box" and do some air squats and burpees in the CrossFit room. Stretch out and enjoy a yoga session in the private yoga studio. At Cobalt Lofts, there's no need to sign up for spin classes a week in advance or carry your bike cleats around all day. Using Slate's Peloton bikes, you'll be able to take a spin class with the best teachers in the country whenever you want, just an elevator ride from your home. These options make it easy to maintain or revive your active lifestyle even if you're an outdoor sports enthusiast. On those clear, but frosty, winter evenings, you can take a brisk bike ride without facing the biting cold. Store your prized Cannondale in the Cyan Cycle Room — at least until it starts to warm up outside.
For those who enjoy the added encouragement of having a trainer or yoga instructor to guide their workout routine, there is a slew of options near Cobalt Lofts. Stretch Studio and Cafe offers a schedule of classes to accommodate all experience levels. Punch out all of that holiday stress at 9Round Fitness with a 30-minute full-body kickboxing and resistance workout. Or if you prefer a more personalized approach to fitness, look into getting a trainer. We recommend heading to Walms World of Fitness for that.
Oh, and pups who are addicted to table scraps have a place to burn off those calories, too. Just bring them to Cobalt Lofts' Periwinkle Park, a dedicated place for your pooch to play.
To learn more about living at Cobalt Lofts, schedule an appointment today to visit the newest addition to The Riverbend District.