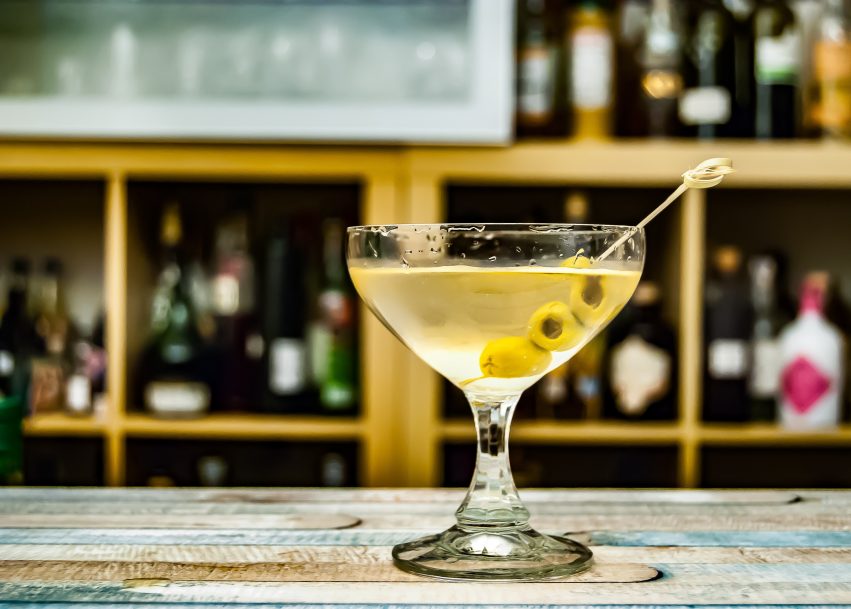 JANUARY 16, 2019
Cocktails of Harrison
After a long day of work in the city, there's nothing like making the easy commute back to your luxury apartment at Cobalt Lofts in the heart of the Riverbend District in Harrison, NJ. In these singular living spaces, you can unwind with a workout in the state-of-the-art gym, take your dog for a walk in the on-site dog park, or even take a dip and get some sun at the swimming pool when the weather is nice.
But with Riverbend's thriving nightlife scene there's another way to enjoy a night out – wine bars, neighborhood pubs, and craft cocktail lounges all around, perfect to enjoy with friends and neighbors.
Here's a list of our favorite places to tip a few glasses, have a good convo, and let the stress of the day fly away.
B-52's Lounge & Restaurant | 200 North Second Street, Harrison, NJ
Small bites and small crowds are signatures of this fun, lively bar. Yes, they have the traditional libations you'd expect from your local lounge — expertly crafted cocktails, ice-cold beer, and crisp, refreshing wines — but what makes this spot really shine is the menu. This isn't your local pub grub: At B-52's, you'll find authentic Peruvian dishes like yuca a la huancaina, which is the South American staple yuca slathered with a velvety cream and cheese sauce. And, of course, there is ceviche, which is on point and worth making the trip for when the winter cold starts to subside, get your bike out of Cobalt's Cyan Cycle Room and head on over for dinner. The trip there and back to Cobalt makes for a satisfying ride and there is plenty of bike parking at the bar. Not only that, B-52's patio is the place to be on a warm evening.
Barcade | 494 Broad Street, Newark, NJ
Tired of playing darts in a dreary, darkened bar? Well, head to Barcade, a place that bills itself as "The Original Arcade Bar," for an evening of fun with the bar's selection of classic video games. And, of course, nothing accompanies a session of Asteroids better than a pitcher of beer, and Barcade has plenty to choose from. Their tap list changes seasonally and they even have some exclusive brands. Whether you want a fruity Abita, or a local brew, like a Cape Ann Williamsburg Wheat, you'll find it at Barcade. So, get a handful of quarters ready, roll up your sleeves, and indulge in a night of storming the universe and tasty cold brews.
Greenroom | 203 Frank E Rodgers Boulevard South, Harrison, NJ
If you need somewhere to catch the game or just want a place to hang after seeing one in person at the Red Bull Arena, Greenroom has got you covered. This busy sports bar is sure to have whatever sport you want playing on the TV. And if they don't, just ask them to switch the channel — the bartenders at Greenroom have a reputation for being very friendly.
Home at Cobalt Lofts
Sometimes the best place to have a few cocktails is in the comfort of your own home. At Cobalt Lofts, this is especially true. The common spaces are a prime locale to host a party. And the brand-new kitchen in your apartment is the ultimate place to try your mixology skills as you chat with friends in the open- plan home. The appliances are all top-of-the-line, but perhaps the most important is the personal wine fridge found in every unit. Pop the cork on a bottle of your favorite wine and head out to the private balcony. Relaxation in 3, 2, 1 …
To learn more about living at Cobalt Lofts, schedule an appointment today to visit the newest addition to The Riverbend District.