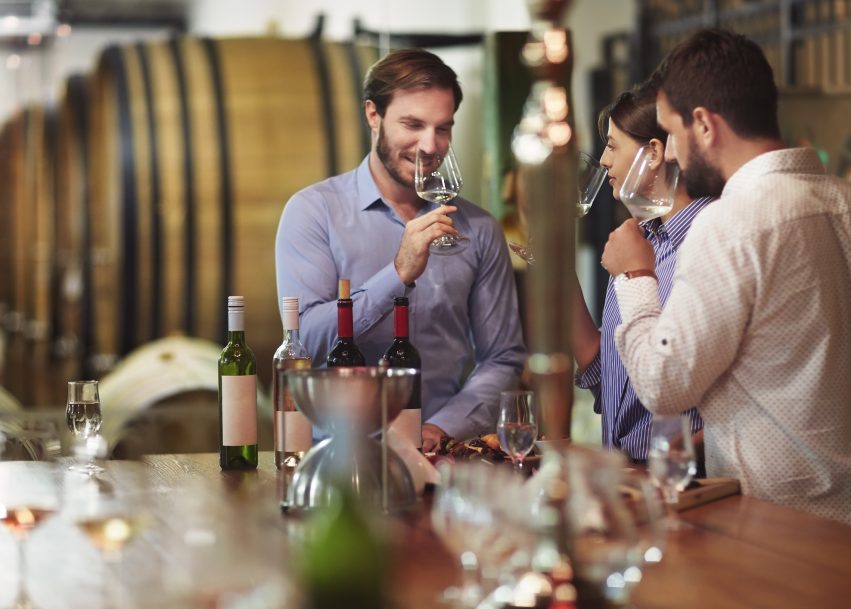 OCTOBER 29, 2019
Cobalt Sauvignon: Host Your Own Wine Tasting
Fall is a wonderful time of year to pick out a few bottles of wine and indulge in an evening of good cheer with your closest friends in your new luxury apartment at Cobalt Lofts. Show off some of your preferred vintages and discover new favorites along the way by inviting guests to bring a bottle of their own. (You can even use the evening as an excuse to select wines for the upcoming holiday season.) Not only does Cobalt Lofts have some ideal areas to stage your evening of vino sampling, but you'll also find nearby shops where you can source fine wines.
Where to pick your poison
Among the local wine merchants in Harrison, NJ, you'll find Cork Wine & Spirits. Their highly knowledgeable staff has personally sipped their way through thousands of different labels and varietals (it's a tough job, but someone's got to do it) and will be able to point you in the direction of wines that are perfect for your tasting event. For a white, try the Georg Gustav Huff Muller-Thurgau Rheinhessen, a light, zesty number. And for a red, choose the Solnia Old Vines Monastrell, loaded with black raspberry and blackberry fruit. Oporto Wines & Liquors is another good spot for sourcing wine; it's been operating in Harrison since 1973. Pluck a vintage port from the shelves to share with good friends. And pick up a chilled fizz or two while you're at it.
Host your tasting in style
Choosing a great selection of wines is only half the battle; you still need to serve them in suitably impressive surroundings. Cobalt Lofts has plenty of these. In fact, you could double up your wine tasting into a tour of the luxury amenities. Begin up at Sapphire Sky Lounge, the on-site social club for residents, and pair those glittering views with a crisp glass of champagne, and your guests are sure to be impressed.
Once your guests are suitably wowed by the vistas of New Jersey and beyond, direct them to the next stop: your apartment kitchen with its Shaker-style cabinets and quartz countertops. Here, you can treat people to freshly made canapes while you lavish your taste buds with wonderful whites and ravishing reds.
Next, take a table at the dining room off the Denim Café—with its "wine wall" centerpiece. Display your favorite wine choices on the gloriously oversized wine rack, then explore its aromas and flavors beneath the copper onion-bulb lights.
Wind up the tasting in Indigo Alley, Cobalt Loft's entertainment room. Sip a sherry or port while playing billiards or trying your hand at poker. At this point, you may have forgotten about the tasting aspect of the evening altogether. What's certain is that you've all had an exquisite evening—and you're one step closer to being full-fledged wine connoisseurs.
Your guests are sure to remember a night filled with laughs and sips at Cobalt Lofts. After an eventful night, explore our numerous amenity spaces and start planning your next gathering!