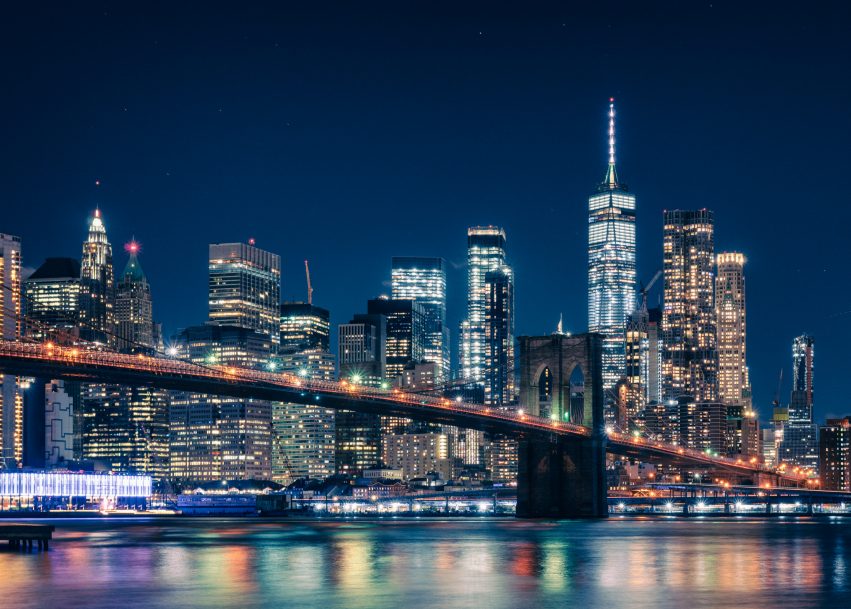 NOVEMBER 07, 2019
PATH to NYC Nightlife
Living in one of the Harrison, NJ, rentals at Cobalt Lofts is about more than state-of-the-art smart homes and luxury amenities. These residences are located in the nexus of the Riverbend District, providing easy access to local eateries, Red Bull Arena, and, perhaps best of all, the Harrison PATH station. The PATH train will whisk Cobalt Lofts residents into Manhattan in less than 20 minutes, making it essential for daily commuters or anyone looking for an excursion to NYC. Here's the Cobalt Lofts guide to a night out in Manhattan!
The first PATH stop at Christopher Street puts riders in exciting Greenwich Village, where historic cultural spots meet chic eateries on cobbled streets. Stop by the iconic Blue Note jazz bar for hip jam sessions from some of the finest musicians in the world or head to IFC Center to see the latest art-house hit before stopping at Murray's Cheese Bar for a late-night burrata.
The 23rd Street PATH stop lets out right by the Flatiron Building and Eataly NYC, the Italian-inspired market where visitors can get a taste of the old country, American-style. The ground floor is full of vendor booths hawking the finest olive oils, fresh pasta, and cured meats, while the restaurant options include specialized spots for meat and fish lovers alike. With its vine-draped lattice that transports diners to the Tuscan shore, Eataly's rooftop bar and restaurant, SERRA, is one of the city's hippest locales for singles and couples.
Getting out at the final PATH stop at 33rd Street means walking into the edge of Koreatown, a stretch of blocks full of markets and restaurants perfect for a night of karaoke, sake, and delicious bulgogi barbecue. Try booking a booth at the iconic Jongro BBQ, where diners sit beneath traditional canopies and enjoy table-cooked meats and delicious kimchi pancakes. After dinner, head to Karaoke City for an evening of singing with friends; don't worry, there are private rooms available for those who are shy about their beautiful voices!
The 33rd Street station also connects to the  B, D, F, N, Q, R, and W lines on the NYC subway, making it a cinch to transfer Uptown for a Broadway show or a performance at Lincoln Center. With PATH trains running every half hour after midnight on weekends, getting out of a performance in the wee hours won't leave Cobalt Lofts residents stranded for long. They'll soon be back in their comfortable smart homes in Harrison with plenty of time to get up the next morning and do it all again (or just grab a morning coffee at the on-site Denim Café).
After an eventful night on the town, enjoy the quick ride home to Harrison, NJ. There is no better way to unwind and relax after a long night than in the spacious interiors of your own home at Cobalt Lofts.