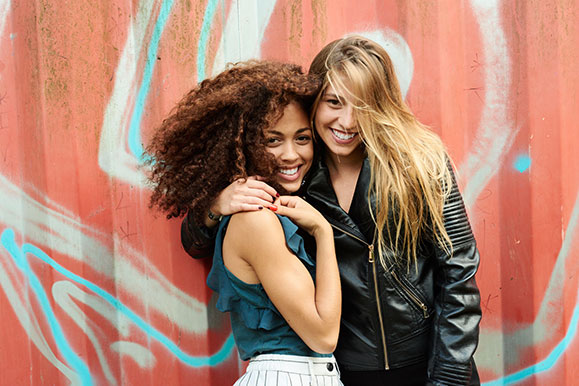 NOVEMBER 15, 2019
Refer a Friend At Cobalt Lofts
Make your besties your newest neighbors with the Cobalt Lofts referral program! For a limited time, we are offering a special $1,000 resident referral incentive. That is, if a current resident refers a new tenant, who signs a 12-month (or more) lease, the current tenant will receive a $1,000 rent credit.
No doubt your friends admire your new apartment in Harrison's Riverbend District, and with good reason. Expansive floor plans, high ceilings, and amenities that complement both work and play combine to make these apartments in the Riverbend District of Harrison, NJ, the ultimate luxury home.
No matter whether your friends prefer duplexes or loft-style apartments, there's plenty of room for them to stretch out and relax or entertain in these wonderful new spaces. With storage designed for convenience, they'll delight in knowing that they can also keep their work or creative space free from distractions so that they can focus on their passions (and responsibilities).
The clean lines of Shaker-style cabinetry, the durable quality of quartz counters, and warm color schemes only add to the easy luxury of these modular but classically refined apartments. But they don't need to hear it from us: they've already been over to your home, and they know what it's all about. So, why not invite them to live a little closer and live a little smarter in a Cobalt Lofts residence equipped with Amazon Echo Dots, prewired speakers, and the Samsung SmartThings HUB? Exactly.
Of course, there's also all the good times you've had beyond the walls of your apartment. How many evenings have you and your friends whiled away on the Deep Sky Deck? The activated rooftop with skyline views and outdoor kitchen space continues to be the perfect spot to host a gathering or just take in the surrounding area. Imagine making more memories with your friends, more often, and getting a bonus just for spreading the news about your fabulous new home (and helping a friend find their new home). What could be better?
You've made the move. Now is the time to let your friends know just how smart that decision has been. And with a $1,000 rent credit to go along with your successful referral, the only question is, what will you spend the savings on? A bash for you and your new neighbor-buds? A few nights out or that new plush chair that you've been eyeing? For more details, visit the Cobalt Lofts website or send your friends straight here to fill out a request for more info and to get the ball rolling. Good times await, so spread the word—and put some extra cash in your pocket!