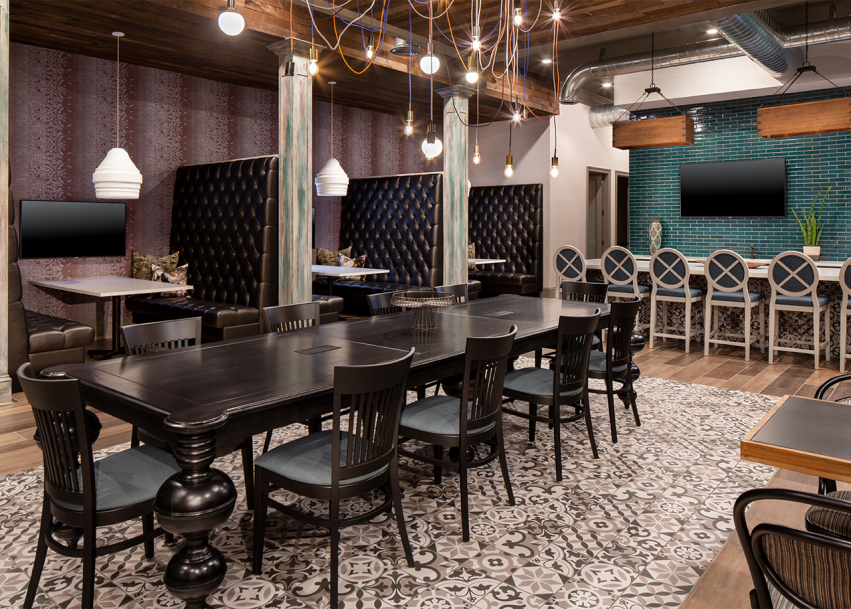 MAY 08, 2019
A Month of Fun and Food at Cobalt Lofts
A full slate of exciting events is scheduled for residents of Cobalt Lofts, the collection of Harrison, NJ, luxury rentals in the hip Riverbend District. Already known for its comprehensive suite of productivity, entertainment, and exercise amenities, the team at Cobalt Lofts is bringing everything from cooking contests to film screenings and celebrations of drag queen "divaness" to the apartment complex throughout the month of May.
Residents are encouraged to participate in fun events each week. On May 10th, they are invited to paint terra-cotta planters while sipping draft beer as part of an evening of Drafts and Crafts. Friday the 17th is Board Game Night, where the rooftop (weather permitting) will host some friendly competition among neighbors, and on the 24th, Cobalt Lofts will feature Drag Queen Bingo for an evening of irreverent fun.
Foodie residents will love the string of cooking events and food truck visits scheduled for later this month. On the 21st, Cobalt Lofts will host Angry Archie's, a Jersey City staple from Chef Chris Curado that slings signature seafood dishes all around the Garden State. Their legendary Angry Lobster Roll is covered in spicy aioli and comes on a potato bun, while their Crab Poutine makes loyal customers of anyone who takes a bite. And burrito lovers will be happy to hear that Bro-Ritos will be stopping at Cobalt Lofts on May 28th, when residents will have the chance to sample the legendary truck's signature offerings. Whether in the mood for a massive Beef Bro! Burrito or lighter fare like the Sweet Peppers Quesadilla, Cobalt Lofts residents won't be able to resist the intoxicating scent of cooking meat coming off the truck.
Residents who prefer to make their own food should make sure they're free on May 18th, when Cobalt Lofts will be holding a Chocolate Chip Bake-Off, a delicious showdown to determine which resident can whip up the best chocolate delicacies.
Cobalt Lofts will close out the month of May with a pair of entertainment events. May 28th is movie night, when the Academy Award-winning Freddie Mercury biopic, Bohemian Rhapsody, will be screened at dusk on the 4K projector, complemented by hot dogs and old-fashioned popcorn. And later that week is Comedy Night, an evening of performances by professional comedians at nearby Steel Works.
So, what are you waiting for? This is the itinerary for just one of the many fun months ahead at Cobalt Lofts!