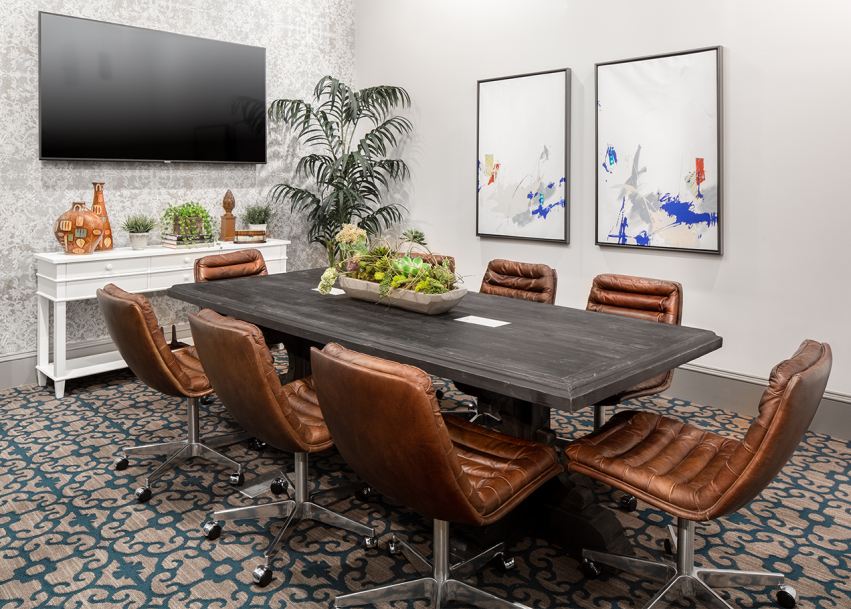 JUNE 17, 2019
Work from Home at Cobalt Lofts
Working from the convenience and sanctity of your home has never been more popular, and research is beginning to identify some of the tangible benefits. A two-year study by Stanford University showed that working from home not only boosted productivity but also decreased employee attrition, saved the employer money, and reduced carbon emissions, thanks to cutting out the commute. It turns out that working from home doesn't only feel good; it's also good for you, your boss, and the planet!
The developers behind Cobalt Lofts, the newest collection of luxury rentals in the Riverbend District in Harrison, NJ, recognized this trend and designed their development to ensure that residents who telecommute will never feel like they're missing out by not heading into the office. In fact, the productivity amenities at Cobalt Lofts will help residents forget that they ever needed an office in the first place.
Take, for example, Oxford Labs, Cobalt Lofts' flexible coworking space. Oxford Labs features a spacious interior with Wi-Fi, a business center, open seating, and access to private conference rooms if residents need a bit of privacy. Oxford Labs is perfect for freelancers, contractors, or telecommuters who benefit from a more traditional office environment without the constant supervision of on-site managers. Plus, residents can pick up packages 24/7 from the on-site Hub by Amazon, giving them access to a makeshift mailroom in their very own building. The hardworking citizens of Cobalt Lofts will love having access to a state-of-the-art coworking space right under their roof.
However, the traditional coworking space isn't best for everyone, and Cobalt Lofts provides a number of other spaces perfect for putting in a day's work without leaving home. Residents seeking a more relaxed atmosphere will love the Denim Café and Dining Room, which cultivates a coffee shop vibe perfect for camping out with a laptop and cold brew.
Residents seeking an even more relaxed work environment should take to the roof, where they can set up on the Deep Sky Deck and answer some emails while looking out on stunning Manhattan skyline views. When it's time for a break, residents can dip their toes in the Aquamarine Pool or cook up a quick homemade lunch in the Deep Sky Deck's outdoor kitchen.
Best of all, working from home turns the wellness amenities at Cobalt Lofts into the equivalent of Google or Apple's on-site fitness facilities, giving residents flexibility throughout their work-from-home day. Nothing clears the mind like an Internet-enabled spin class on a Peloton bike or a CrossFit regime in the Slate Fitness Studio.
All of this is why young professionals from the greater New York City area are flocking to Cobalt Lofts. So, what are you waiting for? Check out this forward-thinking collection of luxury Harrison, NJ, rentals today!